Nail Art Training Course
£60 plus VAT
Our nail art courses are the best value countrywide.
Nail art is a great add on service for your nail clients. Our nail art training course is freehand, and we will show you many designs which you can then mix and match and make your own. On our nail art training, we practice on nail tips, so you can take your designs with you. You can then do more designs at home to show your clients when they ask you for nail art.
Covered on nail art training co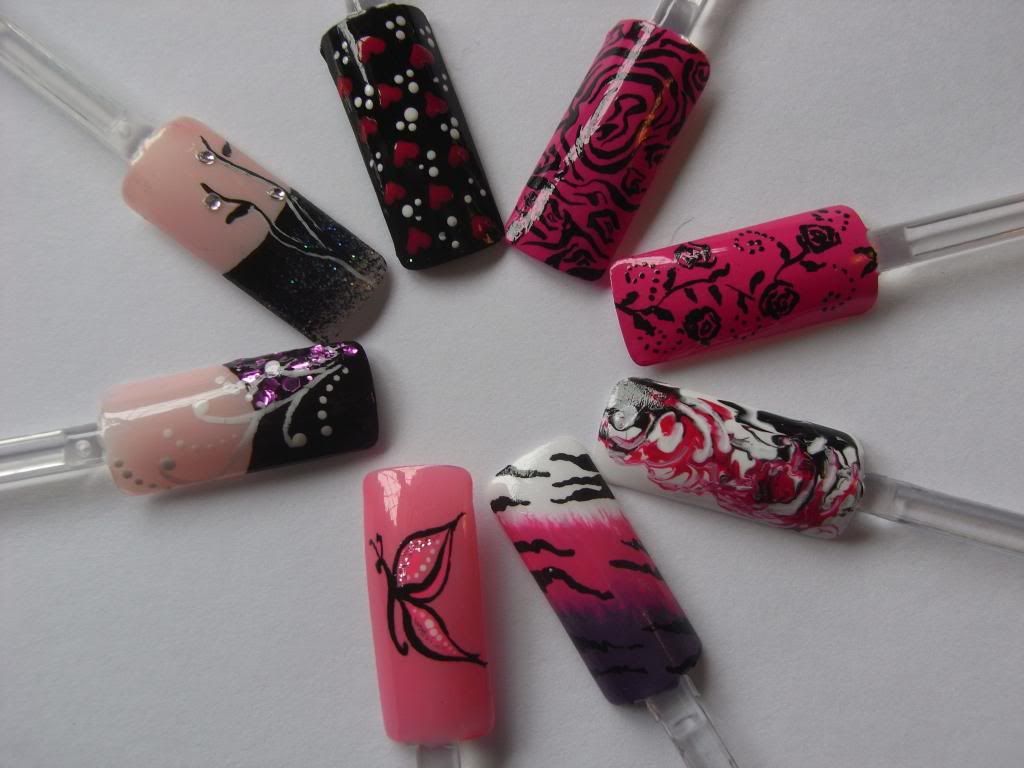 urses:.
Brand NEW re vamped up to date nail art course. With our nail art courses, you can offer an extra service to your clients.  We will show you many hand painted nail art designs using fine detail brushes, on our nail art training courses, using nail art pens, fine detail brushes and dotting tools and nail art needles.  Ombre, shaded and hand painted designs are very in at the moment, and you will learn these techniques on our nail art course